Image
Get Rid of Pests with Our Best Exterminators in Alexandria
Pest Control in Alexandria
Living in Alexandria, Virginia's climate creates the perfect breeding ground for bugs. Let AllStates Termite & Pest help you reclaim your home from pests. With 59 years of experience, we are your trusted Alexandria exterminators, providing fast, reliable, and professional pest control solutions.
Our pest control treatments in Alexandria will eliminate:
Ants
Roaches
Spiders
Silverfish
Fleas
Moths
And more!
Our Satisfaction Guarantee
At AllStates Termite & Pest, we take immense pride in our services and customer satisfaction. That's why we confidently offer a 100% satisfaction guarantee on all pest control treatments. If you are not completely satisfied with the results, our team will work tirelessly to address any concerns and reevaluate the treatment until you are delighted with the outcome. Your peace of mind and a termite-free property are our top priorities.
Image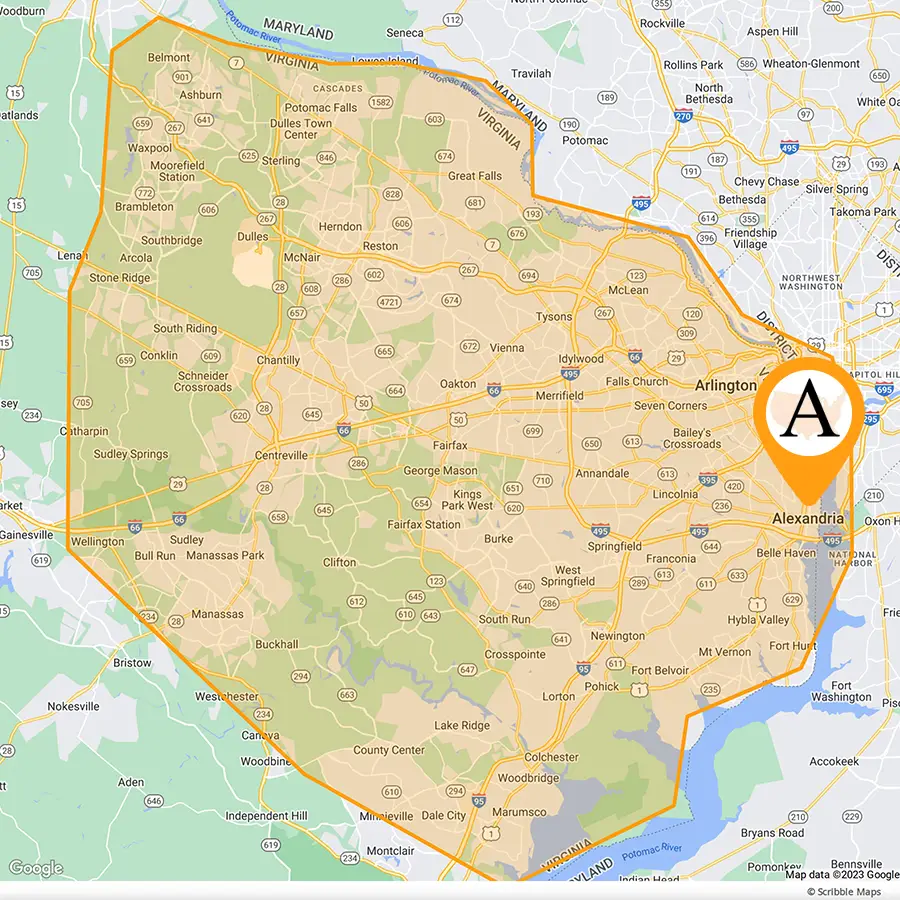 Termite Control in Alexandria
Termites are a serious threat to your home and structures. They can cause extensive damage over time, affecting the integrity of your home. Don't let them take over! Our termite service is comprehensive and reliable. We offer one-time treatments or ongoing control to protect your property. Trust us to keep your home safe from termites.
Our termite treatments in Alexandria include:
A thorough termite inspection to find the source of your termite issue.
Customized solutions tailored to the extent of the infestation.
Industry-leading technology using the trusted Sentricon bait system.
Ongoing control to eliminate termites and prevent future infestations. 
And more!
Get Back Peace of Mind
Make the right choice for termite control in Alexandria. Unleash the full potential of our comprehensive termite extermination service and experience the peace of mind that comes from knowing your home is protected. Contact us today to schedule your inspection and take the first step towards a termite-free future.
Mosquito Control in Alexandria
Don't let mosquitoes ruin your outdoor experience. Protect your loved ones from mosquito-borne diseases such as Malaria, Dengue Fever, Zika virus, and West Nile virus by relying on our top-notch mosquito control services. Our team at AllStates Termite & Pest is dedicated to creating a safe and enjoyable outdoor environment for your family and friends. Let us help you take back your yard and enjoy the outdoors without the worry of mosquito-borne diseases.
When you partner with us for mosquito control, you can expect: 
A thorough inspection of your property to identify and assess mosquito breeding areas.
Fogging and EPA-approved liquid sprays for effective results.
Target larvicides to prevent mosquito breeding.
Mosquito traps to reduce their population. 
Comprehensive Treatments You Can Trust
At AllStates Termite & Pest, we understand the importance of a comprehensive and effective mosquito control plan. With our expertise and commitment to customer satisfaction, we ensure that your mosquito problem is resolved efficiently and effectively. Don't let mosquitoes take over your outdoor space. Take control with our top-notch mosquito control service in Alexandria. Contact us today for a free inspection and reclaim your outdoor living!